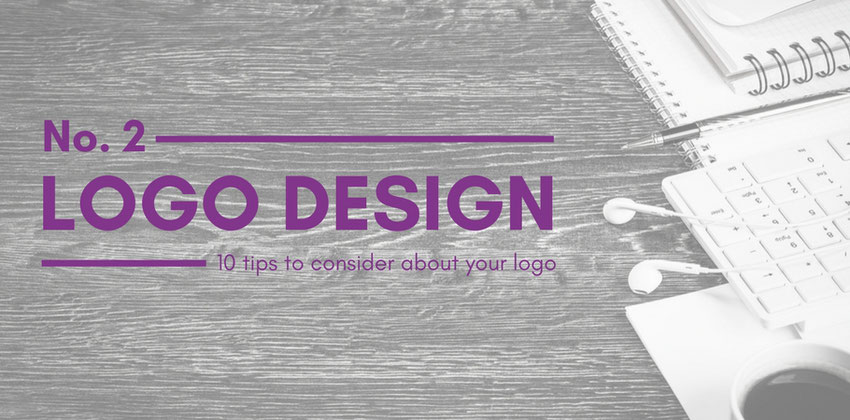 I believe I am in the most privileged position in my career to date as I am working for myself doing something that I love…being creative!  I also get to meet lots of lovely fellow business owners who have helped support, encourage and grow my own enterprise for the last two years.
Anyone that I have had the pleasure to meet at any networking event, will know that my biggest passion in any business is the importance of branding, especially the logo they use.  Something as big and as important as your logo in any business, no matter how big or small, should never be overlooked or put to the bottom of the list.   This is key in any business to help to build your brand credibility, trust and recognition in the products and services being offered.
Therefore, it seems only fitting to make my first full blog one that could potentially help small business owners or sole traders sit down and think about their own logo and what messages it is giving to their customers.
Any logo, and ultimate your brand, is the shop window and the first impression you make with any new customer.  It has to speak for your business without any words being exchanged.  It needs to portrait what your business is about and be something that needs to become instantly recognizable over time.  Unfortunately, many new or small businesses see this as an unnecessary expense that can be created through express methods or simple home computer packages.  But think to yourself what is that actually saying about my service or product?
The biggest impact you need to make is that first launch of your business or the first meeting with that new client.  Getting it right the first time may take a little more effort and money but it is definitely an investment that pays dividends down the line, as it builds customer confidence, trust and recognition.
So to help you understand how you can build your brand and what you need to do as a small business to use it well I have complied 10 tips to get you thinking about your logo.
 K

eep it as simple as possible – this is to attract focus and attention on the information that is important.

Use a company name that is easy to remember – if it's too long or not connected to your audience it will not stick.
Colour is important and evokes lots of subconscious feelings and opinions.

 

 Are the company colours right for your target audience/market area/service? – rule of thumb don't use any more than 2 colours in the logo itself, at a push 3, but also have a selection of 3-4 extra accent colours that can widen your palette in marketing materials.

Use a good font that is legible and easy to read and try to use no more than two different typefaces.
Make sure that it is unique to you and not symbols from elsewhere – not only is this illegal and could land you in trouble, but you want to be unique and standout from the rest so copying isn't going to cut it.
Stay away from Clipart – make sure the image is professional and unique.
Try to stay away from too much detail - Remember this logo has to go small, as well as big, so lots of detail will go missing and will change the look of the overall image.
Avoid photographs in your logo as these are too complicated and do not reproduce well at different sizes.

 

The logo must stand alone without any strap line but when a strap line is used it must work with the logo and all the alignments, colours, fonts, etc

A logo is just a small part of your whole brand – It is everything you say, show, demonstrate, wear, use, etc, for your business
These are just a few things that can get you thinking about your logo and how you can make it stand out from the rest.  Investing a little time, and quite possibly money, in your logo is worth it for you to be confident when you are talking to customers about your business and that you are fully connected with what it stands for.
One extra bonus tip to end on – Cheap online designers and printers might seem appealing when you are setting up your business and your budget is tight, but just for a little extra you can be fully involved in your businesses logo development with a designer and be handing out better quality business cards that you believe in.