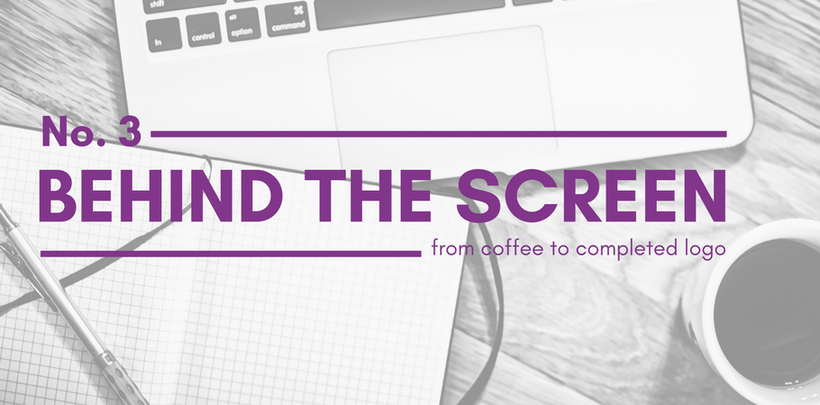 Your company logo is only a small part of your whole business brand, but a very important part.  It sets your colours, your fonts, and your images for the rest of your branded material and is the baseline for everything you do visually.  It is something that you should be involved in as much as you possibly can to ensure that you feel connected to your brand and can promote it with confidence and energy.  Below is just a very short case study of a logo that I have recently designed for a new business that is still in the process or planning and setting up their new venture.  Below is just a potted timeline of the process I go through and it belies how many hours of discussion and work is needed to ensure that it the logo is right for your client and their target audience.
Client Meeting & Brief
It all starts with a face to face meeting my client, usually involving lots of tea and coffee at a local cafe.  This makes sure I get to fully understand my clients business and what messages and personality they want to get a cross to their customers.  It's important to me to have a good rapport with my clients and to really explore colours, images, typefaces and ideas with them right from the very beginning to ensure that my design ideas really work for them and their audience.  Colour is especially important as this plays a big role in everything they will do in their marketing material so they need to use something that fits them and what the are about.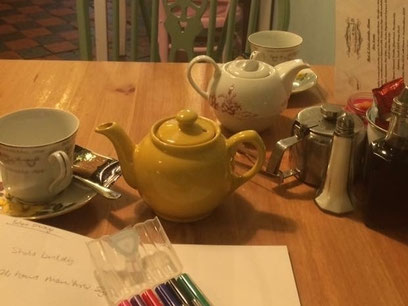 Research, Ideas & Concept sketches
My design process always starts with a pen & sketchbook.  by starting with rough thumbnail sketches it lets ideas flow and enables me to work out how I will take the designs forward.  This ensures designs are unique to each client and their business. Research is really important at the stage to, as it helps me see what the clients target audience is attracted to and what other businesses in the sector are using and saying.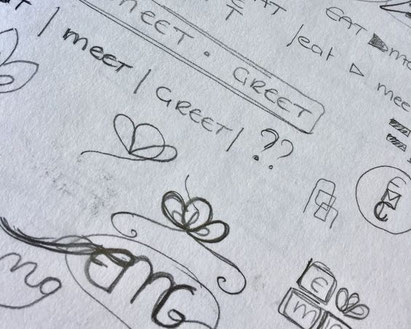 Initial Designs & Refining
From all my sketches I then select the strongest concepts to then develop further in Adobe Illustrator (one of my favourite programs).  Here is where I really start to look at the lines and simplicity of the logo to gain a good balance.  This is also when I start to look at the typefaces and colour palettes, but I always ensure it works in black and white first.  Once I have my chosen 3 concepts with their 3 variations its time for some client feedback and interaction to see if I have got any right.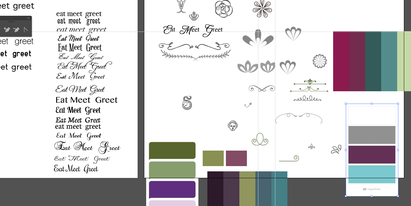 Final Design
The client always have an opportunity to give their own input to help refine the logo that best fits with their business, clients and brand personality.  They can take different elements and areas for any of the concepts I have done to help build a logo that works for them. I love my clients to feel that they have had as much input into the logo as possible so that they feel positive and confident when they use it to promote themselves and their business. I take these amends and refine the logo even further until with plenty of discussion with the client until they are happy with the final design.  This is Eat, Meet and Greet final logo who were really pleased with the final design.  
They are still in the planning stages of their business but are now all set to go when they are ready to launch their business to the public.