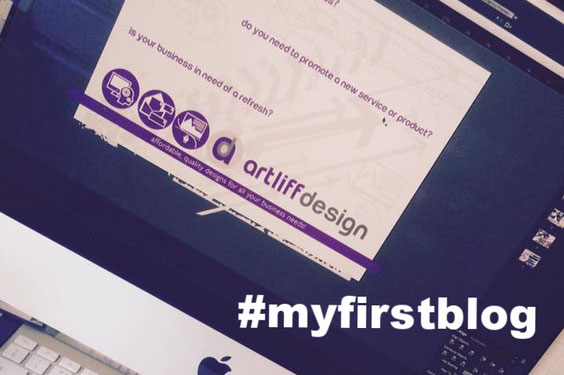 One of my goals this year was to start my own business blog post. I have over 20 years experience in the graphic design world and I'm especially passionate about design being accessible to all businesses whatever budget is available.
My networking motto is "you never get a second chance to make a first impression, so get it right first time". This is especially prevalent with any logo or brand, it's so important and something you have to be confident and feel strong about. You want to be able to pass your business card over in any situation knowing that its giving the right message to your audience. So with these thoughts & others in mind I will be giving an insight about me, my business, my process & clients work, as well as sharing any useful hints, tips & knowledge that I think you might find useful in the marketing & promotion of your business.
I love to help businesses get their marketing message right from the beginning whether that's a new business and the launching of their new brand or selling a service or product. So if these blog posts go a little way to helping businesses move forward then its more than done its job, giving a little insight into the world of Artliff Design along the way
I would love to hear from you about any thoughts or issues you may have, so If there are any questions you would like answering or any ideas you need to help you in your business please leave a comment below and I will endeavour to answer them in any future blogs.